We are passionate about your wellbeing and we love ayurveda.
Our brand name OHLI, is standing for "Own Your Health, Own Your Life", and is a platform through which we bring to the modern conscious user holistic products packed with ayurvedic and Nordic plant powers in the wellbeing categories of yoga, skincare, and tea blends. We love the holistic approach to wellbeing as our body, mind and soul cannot function well without each other and therefore to be the best and most balanced self, we must take equally good care of all three of them.
When we are healthy, we have multiple dreams and ideas that carry us through life and keep our mind and body vibrant. When we however become ill, we are narrowed down to one and only wish – to get healthy soon! We have gathered our know-how in wellbeing and given birth to a range of products through which we want you to meet and discover Ayurveda, so you can stay balanced and always keep alive the multiple dreams in your life.
Our products are natural, handmade and with a green footprint. Having partial company roots in India and the other ones in Scandinavia, we collaborate in our product development with a team of Indian doctors and therapists for creating unique and effective formulas where ayurvedic principles are meeting the Nordic wisdom of plants for their best performing results.
Why ayurveda? – Because this ancient Vedic tradition recognises that we all are different, and therefore no universal advice, neither in skincare routines nor mind and body care, can be applied on everyone with the same efficiency. What is a "medicine" for one, can simply act as a "poison" for another.
Welcome into our ayurvedic world – we hope you find it resonating with you!


Ayurvedic coach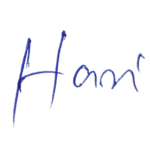 Ayurvedic therapist